THE STRETCH LOOP PATENTED
LEG STRETCH DEVICE
We welcome inquiries from interested Corporations, Businesses, and Investors who are seeking new products in the fitness and/or medical fields.
The Stretch Loop TM is an Efficient, Safe, Controllable, Comfortable, Compact & Portable, and Affordable Leg Stretcher.
It can benefit a huge range of athletes who value the importance of stretching before and after any sport, exercise activity or even just everyday people who want to use it as way to increase their flexibility, range of motion and general well-being. By breathing slowly and deeply while stretching, you will not only be able to relax your body but you also will improve blood circulation in parts of your body that don't usually get that kind of movement and attention.
It has been shown and proven time and time again that stretching is as beneficial to your health and well-being as exercising.
The Stretch Loop TM is not just a device to help the stretching of the lower body but it also comes with a complete program with step by step instructions on how to give your lower body a complete stretch simply by performing a minimum of 8 different stretches to target every part of your legs, mid-section and even your lower back. After each stretch session the users feel a tremendous sense of well-being that can only be described by experiencing it.
The Stretch Loop TM has been market tested and proven to have great marketing potential once put in the hands of people who can "take it to the next level".
Please see some customers' reviews and testimonials who have used The Stretch Loop during the market test.
Contact us at: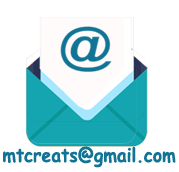 Thanks for visiting our website.
         We look forward to doing business with you!
Stretch your limits with
The Stretch Loop
Portable Leg Stretcher
Stretching has never felt this good!