Who can benefit from the Stretch Loop?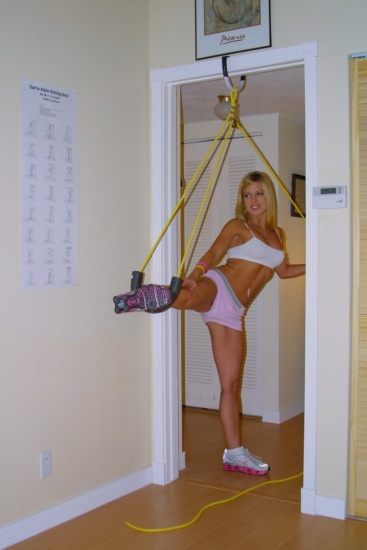 Anyone from the inactive person to the karate students to different types of athletes and it even was used by injury rehabilitation specialists.
Here are some of the locations and groups of people who can benefit from the Stretch Loop:
Fitness gyms, karate studios, MMA studios, yoga studios, dance studios, gymnastics, cheerleaders, school gyms, baseball dugouts, football players, soccer players, basketball players, hockey players (even with skates on), joggers & marathon runners, basically anyone practicing any activity that requires using their legs can benefit from the Stretch Loop.
That is just to mention the most active people. There is also the average person who may not be into sports or fitness as much but likes the benefits of stretching to maintain flexibility and an overall feeling of wellness. Thanks to our patented door casing bracket, anyone can install the Stretch Loop in their home or office without using screws or drilling holes in the door frame.
We have some customers who are in the sports therapy and rehabilitation field that have giving very positive reviews as a device with tremendous potential to help rehabilitation of certain injuries.
Stretching is as important for the human body as exercise is and may even have more health benefits. Besides increasing flexibility and range of motion, stretching gives a person time to focus on their body and relax. It's a time to breath deeper, improve circulation and get certain parts of the body that may not be used much in daily routines a chance to move and be alive. Stretching also helps with soreness when one is done working out and can help get rid of a lot of aches and pains in the back or elsewhere when a person might feel that they need to see a chiropractor or physiotherapist.

Group Pictures are courtesy of Anta's Fitness & Self Defense
Doral Isles Plaza
10721 NW 58th St, Doral, FL 33178, United States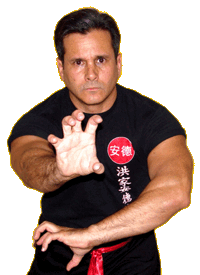 Julio Anta 2003 Florida Martial Arts Hall of Fame Instructor of the Year.
2006 United States Martial Arts Hall of Fame Kung Fu Master of the Year.